Going to Cebu even local or foreign visitors, Mactan Shrine will not be missing from their list to visit.
The shrine was preserve since it was the historic place, where the Chief or they called in the early as "Datu" of Mactan Datu Lapu-Lapu and Portuguese explorer Gen. Ferdinand Magellan fought on April 27, 1521. The battle ended up in the killing of Magellan.
Gen. Ferdinand Magellan a Portuguese navigator headed a Spanish Fleet in the name of Spain during King Charles I.
They landed in Cebu Island on March 16, 1521, and eventually successfully persuaded the Chief of Cebu Rajah Humabon and other Chiefs to be pledged their allegiance to the King of Spain.
However, Datu Lapu-Lapu refused to follow and later on Magellan and his men anchored to the place where which is now famous as Mactan Shrine and the said battle happened.
Inside the shrine, you can see Magellan's Monument built in 1866 in his memory. Magellan's name is written in Spanish in the said Monument as "Hernando de Magallanes". However the other 3 sides of the top of the monument also written the name of "Siendo Governador Don Miguel Creus", the Philippine Spanish Governor during that time, "Reinando Ysabel II" can be read of Ysabel II, the Queen of Spanish and "Glorias Espanolas" which means Glory Spanish.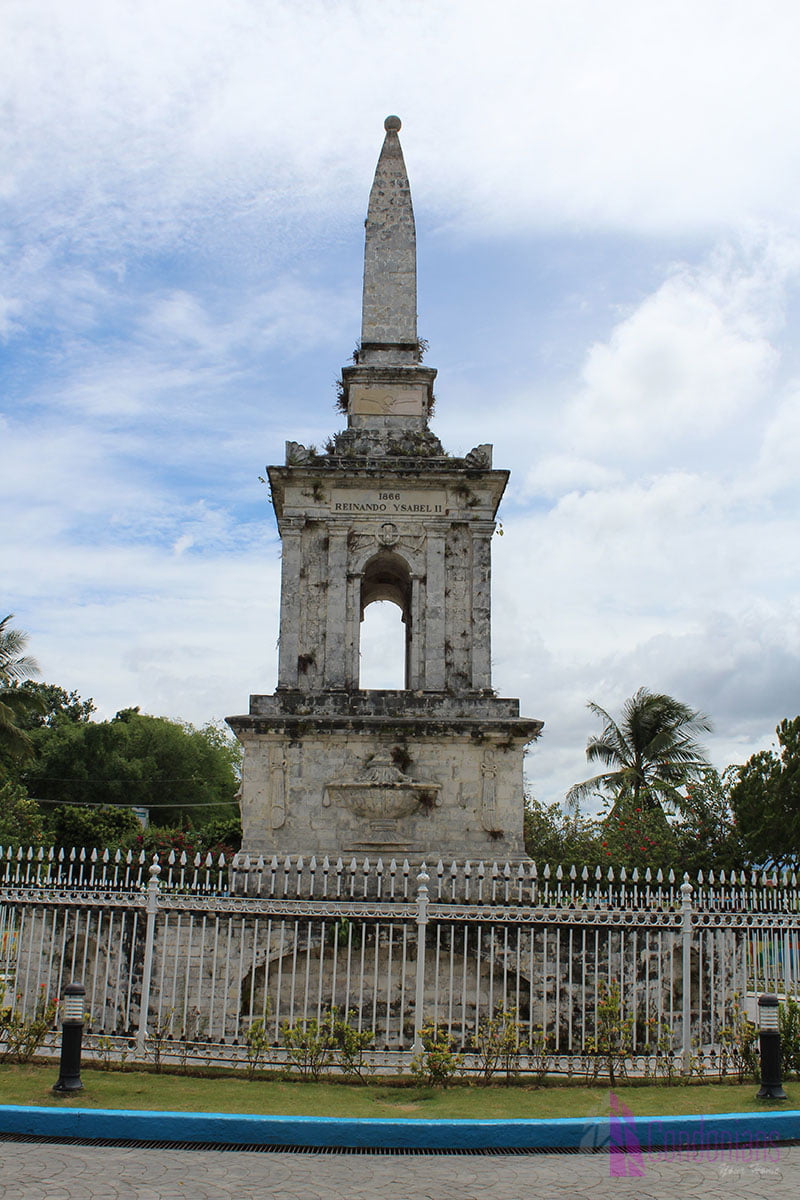 Another place you will be meeting is the Open Hall where there is a panoramic painting that displays the said battle. Inside the Hall, you can also glance a big stone plaque which was erected in 1941 by the National Historical Institute. It was said, that the place/corner where Magellan exactly fell. In the plaque, you will read the said battle.
Finally, at the seashore line, you can see Datu Lapu-Lapu moment. He is hailed as the first Filipino hero to fight for colonization.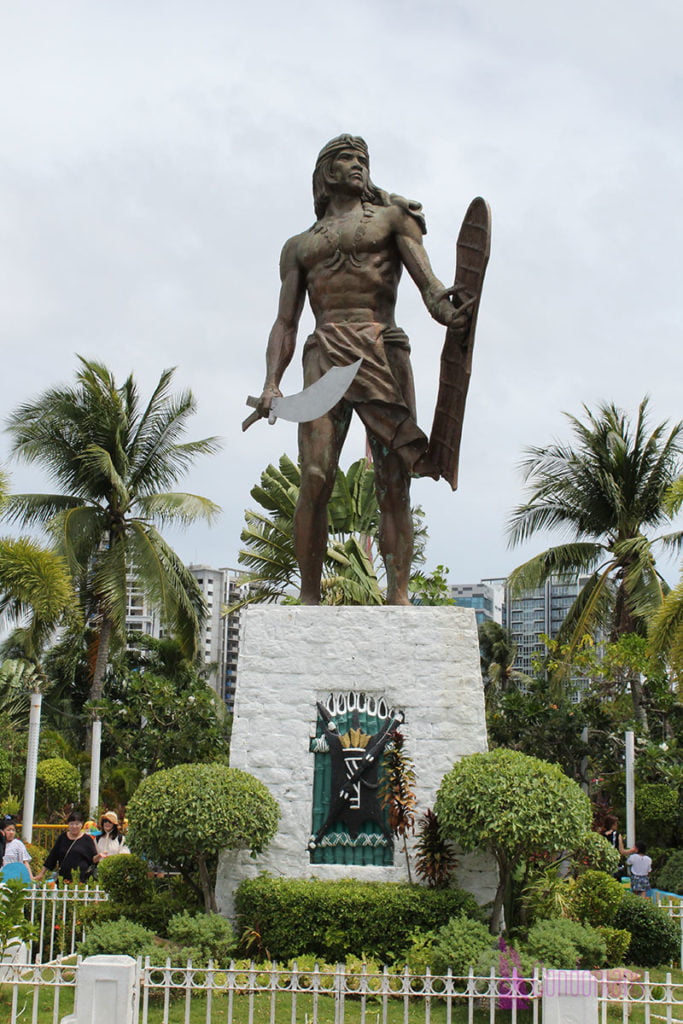 Visiting Time:
Opens Daily from 6 am and close at 11 pm. No entrance fee.
Parking:
There is parking beside the shrine with a fee.
Direction:
1. Drive by Taxi
2. Drive by Jeepney; From Marina Mall take jeepney/multi-cab with signage Punta Engaño (Mactan Shrine), for only P7-15pesos.