(Updated November 2022) Cebu has plenty of job opportunities for aspiring young professionals, not only for locals but for foreigners as well. Whether you are working in IT, engineering, etc., Cebu can give you all that with a quick search on the internet or reading the newspapers. But what about the accommodation that's right for young professionals? 
Fortunately, there are condos in Cebu within or near the business centers such as IT Park and Cebu Business Park. Let's find out what they can offer for you as a young professional. These are our top 5 recommendations based on accessibility, socialization, security and amenities offered.
Located within Cebu Business Park, this multi-tower condominium building gives the young professionals everything they need both within the building and outside the building.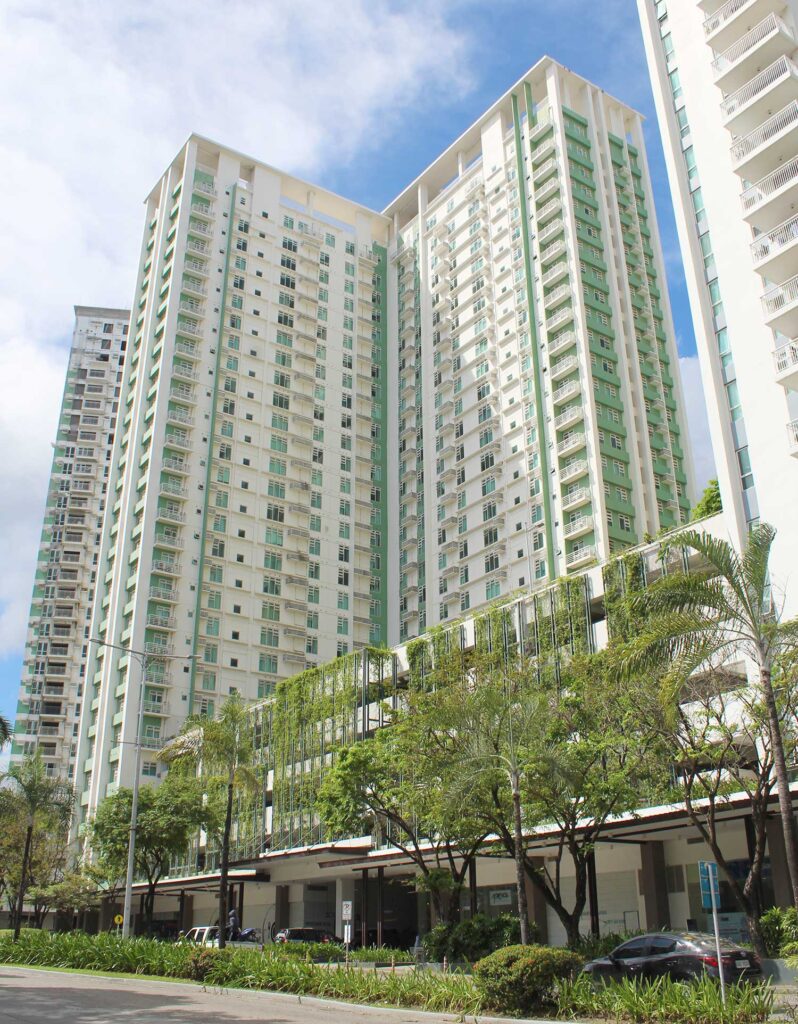 On the ground floor of the buildings, you can find some convenience stores and shops to cater your needs such as cafes, banks, wellness stores and a newly opened pet shop. If you feel like you can't find what you need, you can always cross the street and go to Ayala Mall where you'll find a much more variety of selections of stores and restaurants.
If you want to unwind and see some greenery, then you can always hang out on the landscape podium deck without traveling outside to a park. The hobbyist in you won't also be disappointed as there are facilities within reach such as the beautifully wide indoor gym, dance studio, and the game room. Of course, if you like swimming, the swimming pool is open for you whenever you want to take a dip. The widest swimming pool so far I have seen here in Cebu.
If you are new to Cebu, making new relationships with the locals would be on your mind. You can go to the clubhouse and enjoy talking with other people. If events are in your mind, there are outdoor event venues you can choose from just within the building and function rooms ready for those important meetings.
Currently, Solinea is preselling their Tower 5 called Cerule. If you are still studying or planning to work in Cebu Business Park in the future, buying a unit at this stage of its construction would grant you a cheaper way of owning a Solinea condo unit.
Please refer to this link to know more details: Solinea Tower 5 Cerule
When going to IT Park, you'll notice one particular building that stands out because of its curvy structure and eye-catching light color tone. That is the Calyx Centre. One of the most well-designed buildings in Cebu. For the young professionals such as you, living here will provide you not only convenience but also a nature-like ambiance that can be felt all over the building.
It has 26-storey but one particular floor has all the amenities that you need. For example, the amenity area with a garden ambiance is located on the 10th floor. Not far from the amenity area is the gym for you to stay in shape. It has top of the line gym equipment and shower rooms for you to refresh. On the northeast of this floor, you will find the garden perfect for meditation, yoga, and reading. If you want to have visitors over or mingle with your neighbors, the residential area is perfect for chitchats while sitting on comfortable chairs. If you plan to have social and business events within the promise, there's an area that residents can exclusively use.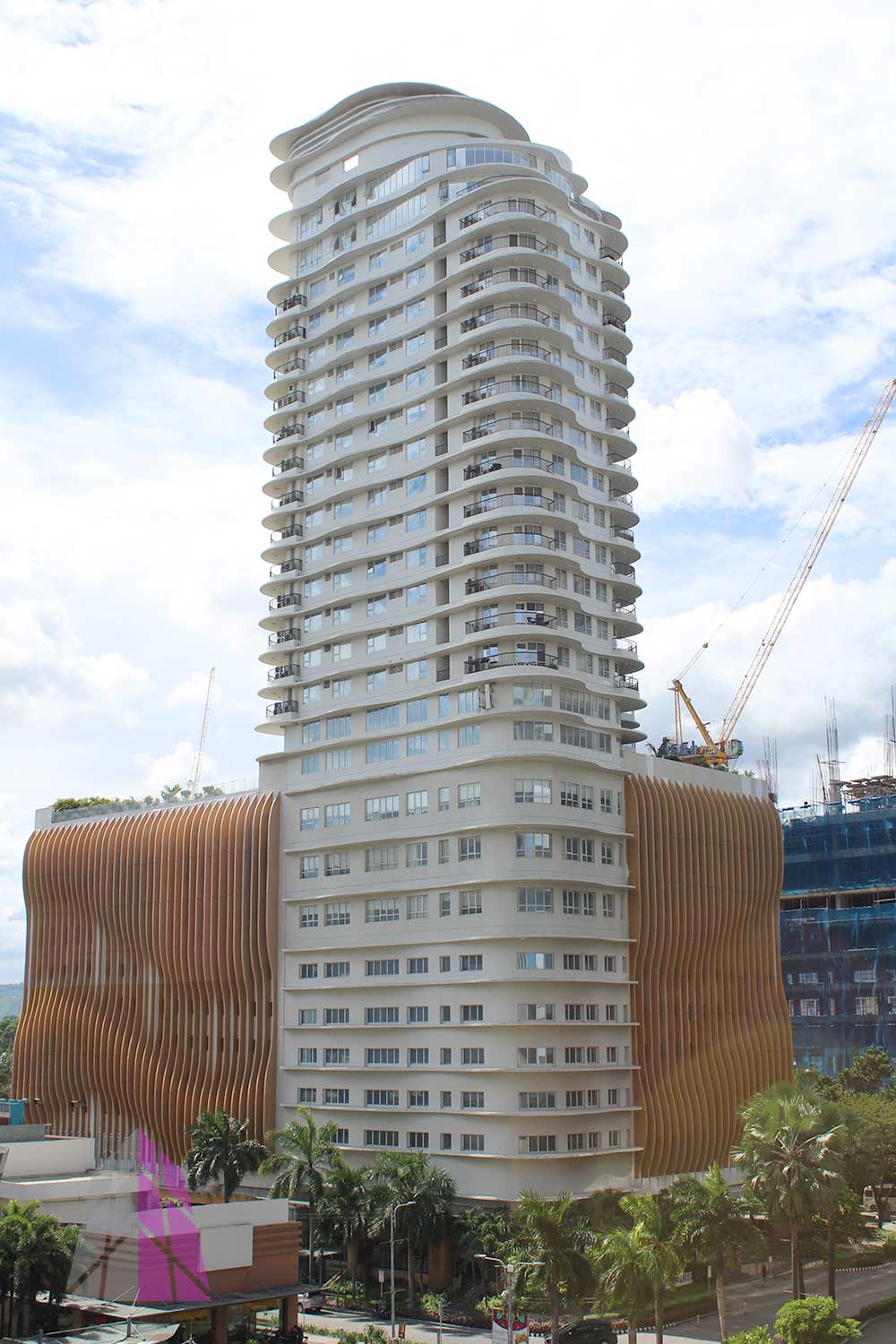 If you really want to go swimming, the infinity pool is also located on the 10th floor as well which gives you a nice view of the city while swimming with pleasure.
On the ground floor, you'll find many food establishments and a convenience store ready to serve you. Since the building is within IT Park, you'll get to enjoy the mall, a food park, and recreational activities.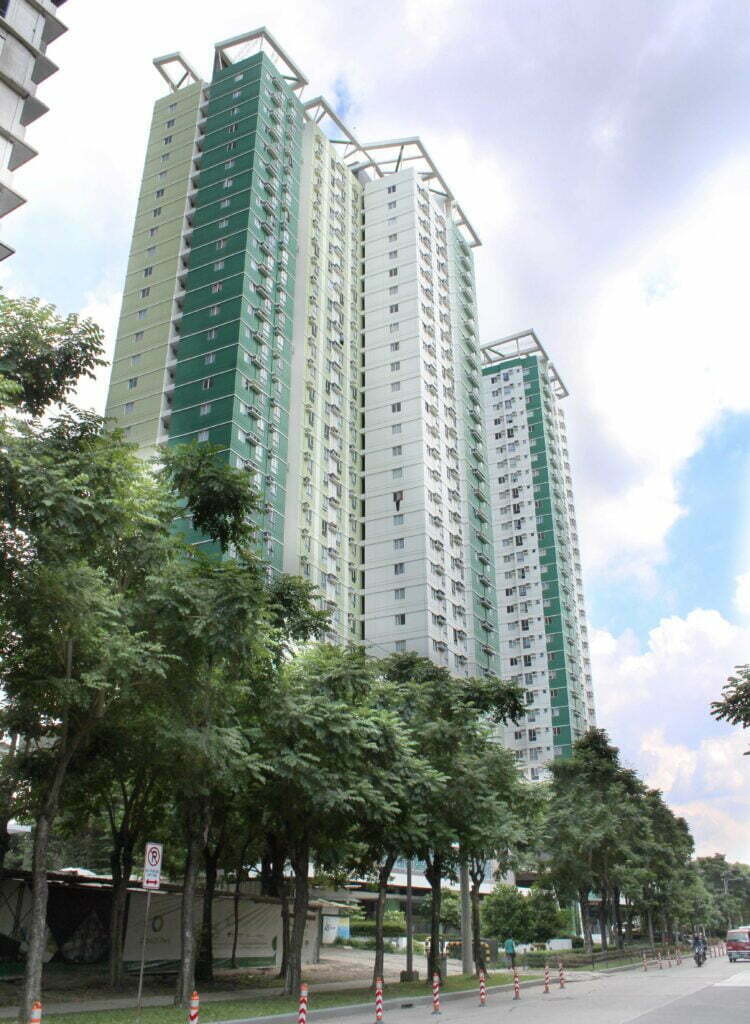 Also in IT Park, Avida Riala provides a better location for you to go to the office as most of the offices in IT park are just within a 5 to 10 minute walking distance. It is usually compared to another condominium Avida Towers which is just a short distance away.
While both buildings have the same facilities, Avida Riala has a much bigger capacity than Avida Towers. For example, the function hall can hold up to 150 people for social and formal events. The swimming pool has an area that can hold up to 200 plus people. It's a good place for your visiting friends to unwind. The garden is also much bigger with a wider space and a greener ambiance.
Now, more and more shops are opening on the ground floor to cater your basic needs like convenience stores, laundry areas, cafes, restaurants and plenty more opening.
Since it's almost located near the exit of IT Park, it's easy for you to go somewhere outside and enjoy other places nearby. If you fancy a game of golf and tennis, the Cebu Sports Club is just an exit away from IT Park.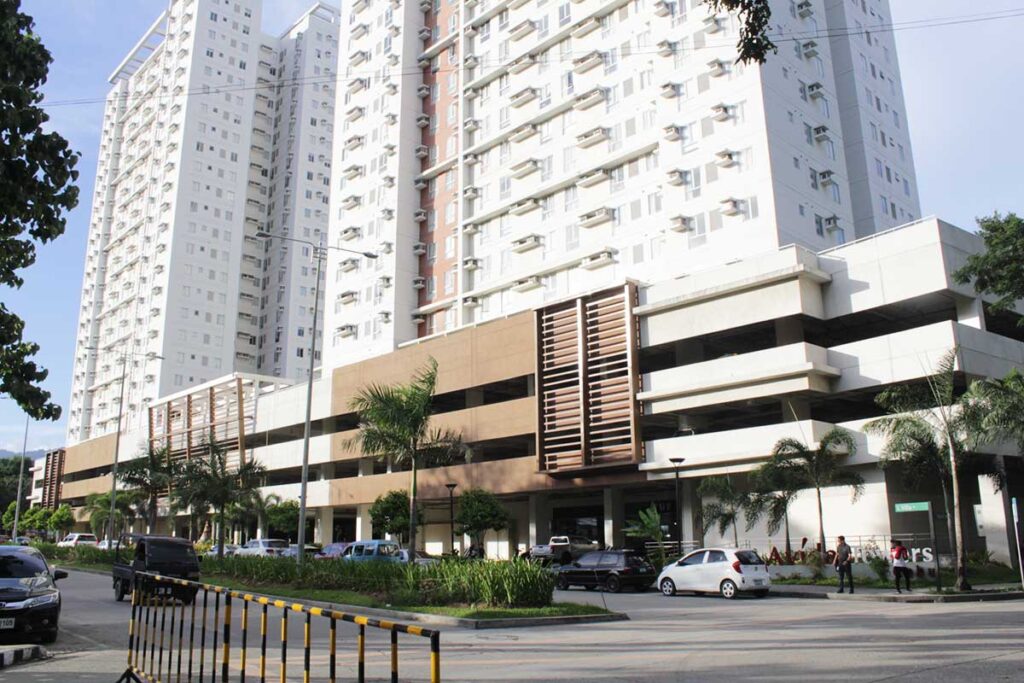 While Avida Riala certainly has its perks, Avida Towers also has its own advantage to the newer condo unit.

Within the building, you can swim in the pool or have a poolside party with your friends. And on the same floor, there is a landscape garden which is perfect for you to work out and feel the fresh air outside. The garden area is quite serene and provides a nice ambiance for relaxation. You can also have a quiet conversation with a friend.
Aside from the offices are very near Avida Towers, the food park and the mall are just one and 2 blocks away outside. You can enter Sugbo Mercado with a lot of food stalls to choose from. You can enter the mall and do shopping easily. You also don't need to go far to go to the supermarket as it's located underground the mall so no hassle for you to carry heavy grocery bags. If by chance you reached the supermarket's closing time, there are several convenience stores around IT Park that you can go to.
5. Mivesa Garden Residences
Not within IT Park and Cebu Business Park is Mivesa Garden Residences. Located in the middle of Veterans and Salinas Drive, this 10-floor condominium is perfect for active young professionals as it has a green atmosphere with the convenience of living in an urban city.
You will love their clubhouses as it is not only multi-level but the swimming pool, gym, and lounge area are just within the vicinity. If the swimming pool here is crowded, you can also go to another swimming pool located in Phase 1 Pavilion.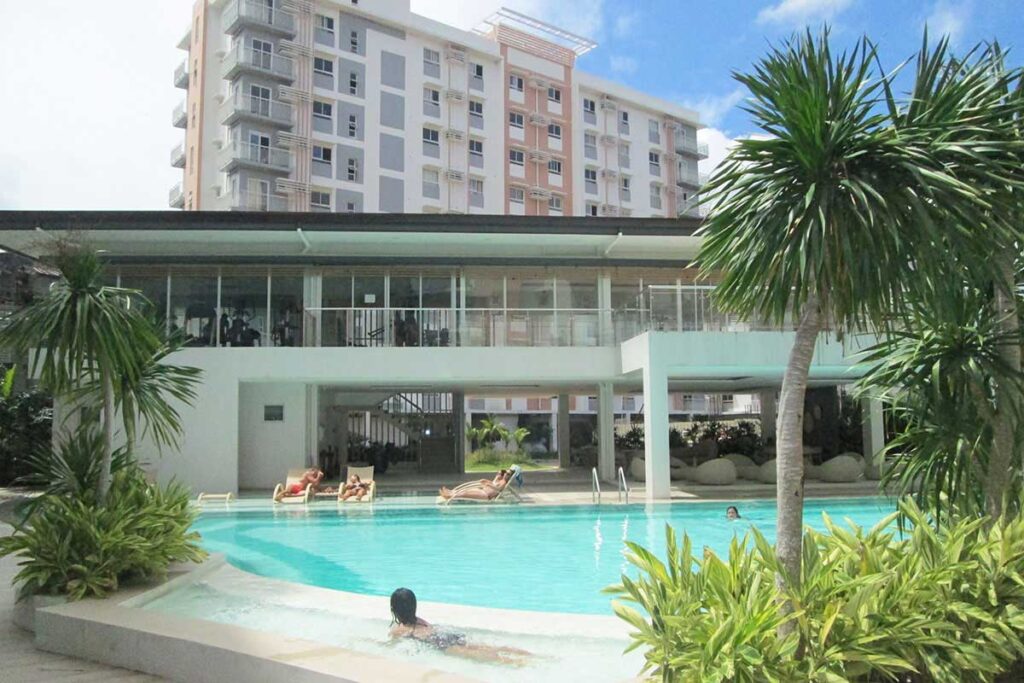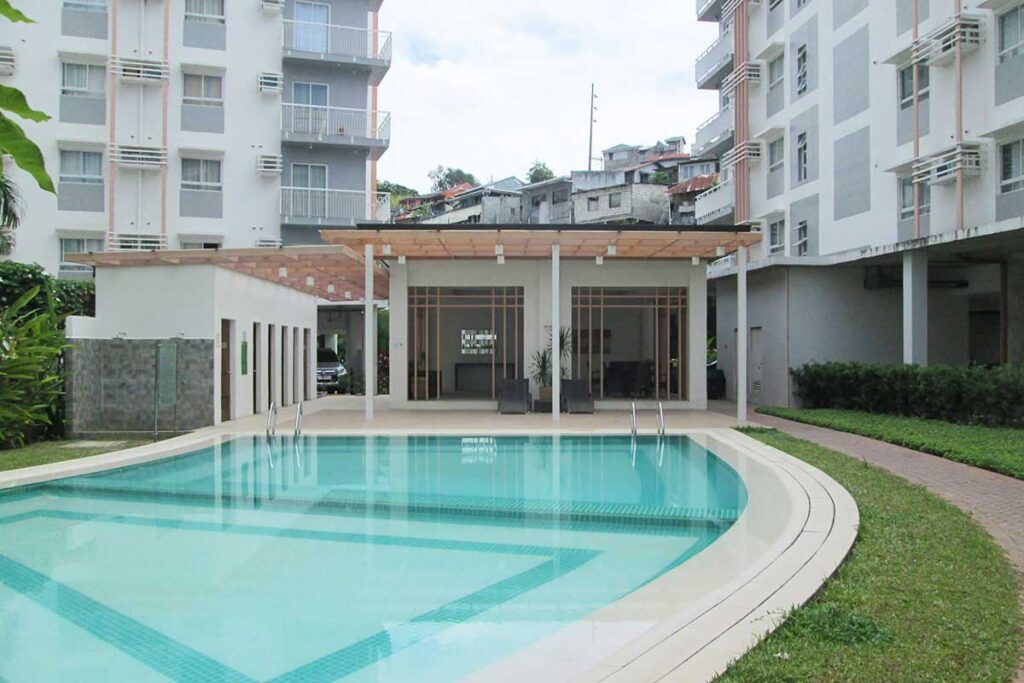 Since Mivesa has multiple towers, you don't need to visit another tower to enjoy its pocket parks since each tower has its own individual pocket park complete with meditation gardens, landscape gardens, and hardscapes as well. If you want to experience greenery on high places, then you can always go to the garden deck.
Since the property has 1.8 hectares, you can freely jog around without ever going outside. The good thing about jogging around the area is that there are jogging paths you can follow. If a leisurely stroll is your cup of tea, then the pedestrian paths are well-designed and cemented around the area.
If you want to buy some things, the retail arcade is just around the corner with different products and brands. You can always also walk outside and go to JY Mall for more selections of items. 
If we are talking business, Mivesa has a function area and conference room if you want to do a smooth business transaction without the noise outside. If you have visitors over, the outdoor lounge can give them a sense of nature while they wait for you.
If you want to experience outdoor barbecues, there is a grilling station outside for you to enjoy with friends and family.
Currently, the Solinea and Avida Riala in there other respective towers are still having on going construction. The amenities are not yet 100% operational in Avida Riala and the Calyx Centre swimming pool is under renovation. The rest are 100% operational.